PICTURES
Most of the pictures on this page are due to the generosity of Mr. Rocco Parlati. He was kind enough to provide pictures of some of his dogs, so I'd like to express my thanks to him.
Parlati's Puma - He is one of the most impressive looking dog's (let alone Presa's) I've ever seen. Rocco tells me that he is very dog aggressive but completely trustworthy with people he knows. He is about a year old in this picture.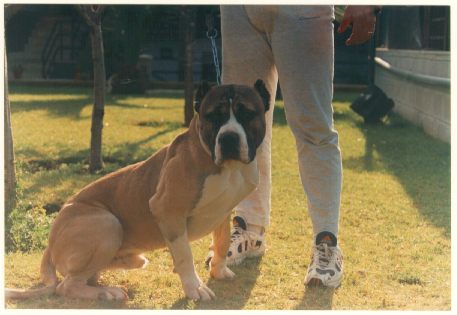 This is one of Mr. Parlati's father-in-law's dog, her name is Sharlot. His father-in-law makes collars like the one on Sharlot as a hobby. As you can see, he is excellent at what he does.
This bitch is named Shada and I believe that this is her first litter. Don't the pups look cute?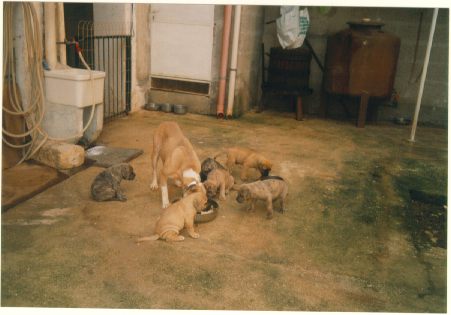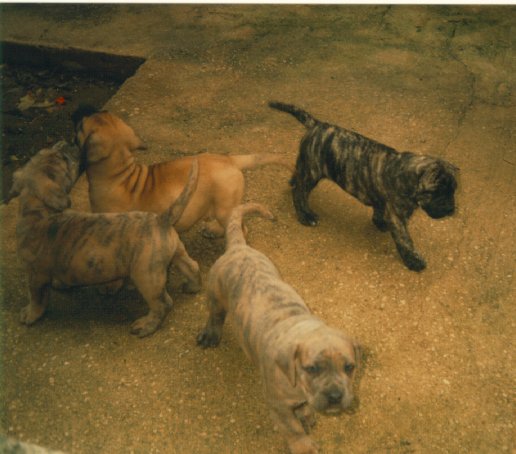 When was the last time you saw a dog this determined? I forget the dog's name but that's Rocco working the sleeve. Rocco told me that he eventually had to drop the sleeve because the dog wouldn't let go.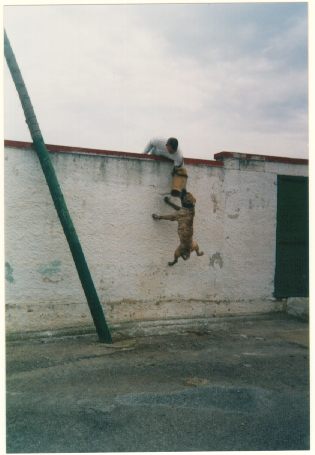 That's yours truly pissing Shada off, and she showed it when Mr. Parlati let go of the leash. What a great bitch.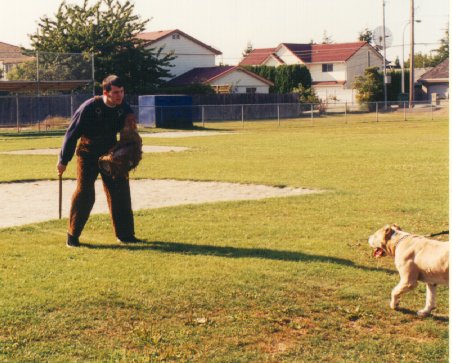 This is me working with Shada's son, Diablo. That's Mr. Parlati watching with pride. Diablo is a fiery young dog, seven months old in this picture.
The fawn dog about to jump the sleeve is called Moreno, he's also about seven months old.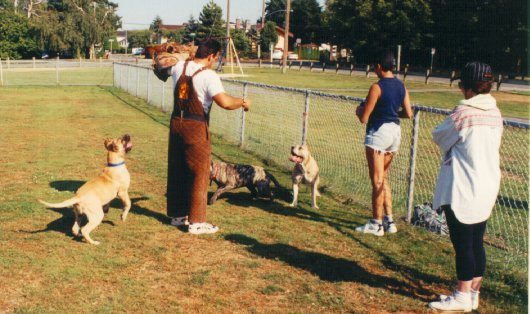 Diablo and Moreno having fun chewing away at the sleeve. Notice the loose skin on Moreno's neck as Mr. Parlati grabs him.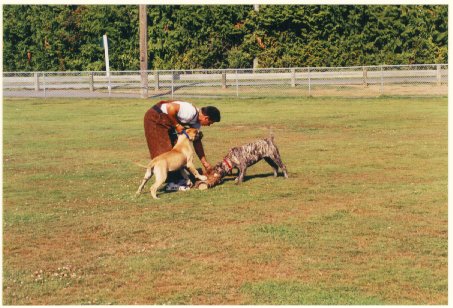 I wish all my pictures had turned out better, especially this one. Shada is so agile and acrobatic despite her heavy muscularity that I'm amazed every time I see her being warmed up like this.